Finding the best breast pump can make you feel like Goldilocks, always on the lookout for the perfect fit. The problem is that some breast pumps are simply not right for you, even if they are perfect for someone else. What one mother finds relaxing may appear to another to be a specially designed torture device. We explored various breast pump brands and styles, read countless online reviews, and compiled our top 5.
We have a hands-free option, a manual breast pump, one for larger breasts, and even one that can travel with you.
Do You Require a Breast Pump?
Because everyone's situation is different, you'll need to consider your lifestyle, employment situation, feeding preferences, and how long you intend to breastfeed when deciding whether or not to purchase a pump. If you intend to work outside the home after your baby is born while continuing to breastfeed, for example, a good pump is a must-have. However, if you expect to be with the baby most of the time. In that case, it may not be as important as direct feeding is typically considered to be better for the mother as direct latching can stimulate your breast to produce more breast milk. Check out our tips on how to increase breast milk supply!
We suggest getting a pump if:
You intend to be away from your baby regularly, such as for work or an extended period, such as on a trip.

You want to keep your milk supply up, either because your baby can't or won't nurse or because you have an illness or medication that isn't safe for breastfeeding

Y

ou're dealing with a shortage or engorgement

You prefer to give your baby expressed milk.
5 Best Breast Pumps in Malaysia
1.Medela Freestyle Flex™
Having an intuitive interface with touchscreen control, Medela Freestyle Flex™ is the best choice for a busy mom. Its compact size and USB-chargeable battery feature allow you to breast-pump anywhere and anytime. Furthermore, the 2-phase expression technology makes the process more comfortable because it mimics babies' natural sucking rhythm. This technique can also provide 11% more milk than other conventional breast pumps in Malaysia. 
MyMedela App
What's great is that you can also track your breast pumping progress with MyMedela app on your phone. The Medela pump has an overflow protection feature that can protect the tubing and motor from breast milk to avoid any damage. 
Get Medela Breast Pumps here!
Why buy this:
Small and compact design
Comfortable and efficient
11% more milk
Overflow protection
USB-chargeable battery
MyMedela App
2. Spectra S2 Hospital Grade Double Electric Breast Pump
If you often overslept while breast-pumping, Spectra: S2 Hospital Grade Double Electric is definitely what you need. It features a night light and timer that will automatically stop its powerful 300mmHg pumping session after the time is over, but without waking your baby up. Its double pumping and adjustable massage mode encourage speedy and more supply for your baby without overflowing it into the machine
Why buy this:
Night light and timer
Powerful 300mmHg suction
Quite operations
Adjustable massage mode
Closed system
Get Spectra breast pump here!
3. Samu Giken Double Rechargeable Electric Breast Pump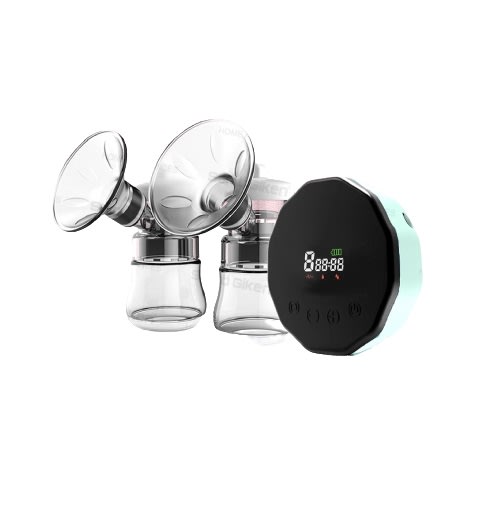 If you want to provide milk to your baby at all times but you're not willing to make a huge investment in a breast pump, we recommend the Samu Giken Double Rechargeable Electric Breast Pump. Despite being a budget breast pump, the Samu Giken is built with a double electric pump that maximizes milk output. This breast pump's selling point is that it has up to 9 speeds and 3 function modes: massage, lactation, and suction modes.
The breast pump is compatible with multiple power supply methods as well. It can be charged via an adapter, a USB cable, or a power socket. Once fully charged for about 5 hours, you will be able to use it for 3-4 hours. Additionally, with its anti-backflow design, collected milk in the bottle will not flow back to the main machine, thus avoiding secondary pollution. Thanks to having a budget-friendly price tag, the Samu Giken offers good value for its functions. Users have commented that it's comfortable and easy to use. On the downside, it can be slightly noisy when in use.
Why buy this:
9-speed adjustments
has massage, stimulation, and suction modes productnation
good suction
anti-backflow design makes it hygienic
Get Samu Giken breast pump here!
4. Freemie Liberty Mobile Hands-Free Breast Pump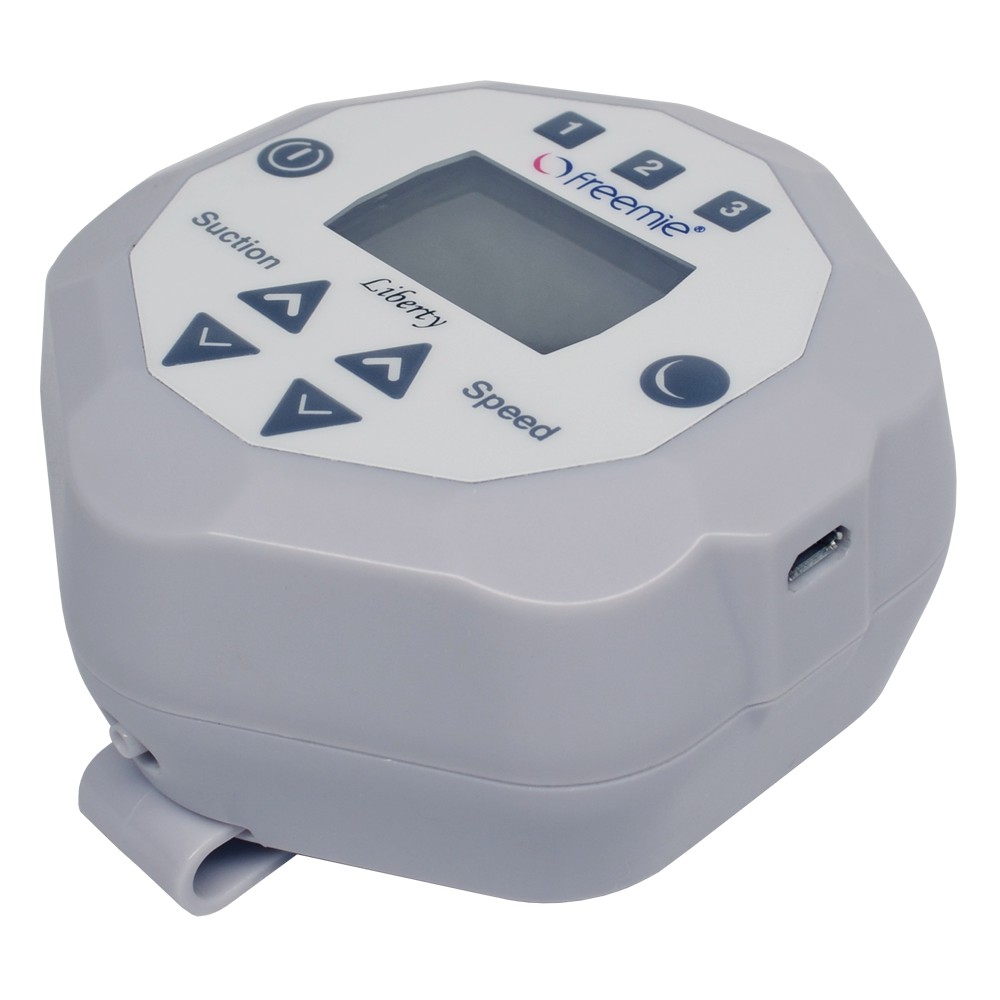 For all the working mums out there who don't have the time to pump milk for your baby, you will appreciate the Freemie Liberty Mobile Hands-Free Breast Pump. With this breast pump, you can discreetly pump with your clothes on, whether you're at work or during your commute, anywhere and anytime.
What makes the Freemie unique is that it can be customized according to your needs. It is built with a programmable shut-off timer that automatically stops the breast pump from further collecting milk, so you never have to worry about milk overflow. Secondly, it has independently-controlled settings to control the suction and speed, with up to 10 suction levels and 11 speeds.
Why buy this:
Independently-controlled suction and speed settings
Allows you to pump on the go since it's hands-free
Has a programmable shut-off timer
Turbo mode
Get Freemie liberty mobile handsfree breast pump here!
Get Freemie liberty mobile hands-free breast pump here!
When expressing breast milk, you may sometimes encounter a clogged milk duct that causes pain and discomfort after each feeding session. Check out our guide on how to identify clogged milk duct and the home remedies to treat clogged milk duct here!
5.Youha Eclipse Double Electric Breast Pump
Breast pumping regularly sometimes can be uncomfortable for moms, but this Youcha series has a 9-level pumping option and 3 different modes you can choose based on your breast condition. The smart LED Display provides easier control to change the setting and check the breast-pumping progress. When it comes to battery life, its 1.800mAh lithium battery is a larger capacity than most other breast pumps in Malaysia.
Why buy this:
Long battery life
3 pumping mode
9 level pumping option
Get Youha Eclipse breast pump here!
Use Infant Formula To Top Up
Choosing to breastfeed your baby is no easy task, especially for first-time mothers, because it takes time to build up your breast milk supply. You may feel discouraged at times due to the lack of breast milk, but don't give up and keep pumping out those milk! In the meantime, you may want to consider using infant formula milk as an alternative. Check out our best infant formula milk in Malaysia to find out more!
But of course, always remember breast milk is the best food for infants, and you should only consider using infant formula when you are not expressing enough breast milk for your baby.
Where can I get a breast pump in Malaysia?
Previously, you could only buy a breast pump in Malaysia from a retail store, but now you can buy them online for the ultimate convenience and even at a discount! Shopee is the go-to site for baby items. It's also a great place to compare breast pump prices in Malaysia.
We hope that our guide to the Top 5 Best Breast Pumps in Malaysia will assist you in purchasing the best breast pump in Malaysia for your home. Please also read our other buying guides. If you found this helpful, please share it with your friends. We will be releasing more buying guides soon!
Is this your first baby? Check out our top 5 best baby carriers in Malaysia too!