If you're looking for the best formula milk for your child between the ages of zero and six months, you've come to the right place. Breastmilk is the best baby food available because it is provided by nature. Formula milk, on the other hand, is the greatest alternative if you are unable to breastfeed or have chosen not to do so. Scientists and medical professionals have been working tirelessly for many years to develop high-quality formula milk that will offer your baby the nutrition they require.
When determining which formula is best for your baby, some things must be considered. Consider their health and dietary requirements, their age, as well as the cost and preparation time of various formula milks before making your decision. Milk formula should be chosen following your doctor's instructions and the specific needs of your child.
Even with that in mind, it's still crucial to educate yourself so that you can have a better-informed dialogue with your doctor. If you are looking for information on formula milk, this guide will aid you in making the best choice for your child. Please read through our advice on baby milk powders before deciding which formula is best for your child and to assist you in sorting through the several options available in Malaysia.
The Best 10 Formula Milk in Malaysia
1. Enfalac A+ Infant Formula Milk Powder
Enfalac is a well-known brand of newborn formula milk in Malaysia. Which has been around for a long time. Despite the fact that Enfamil by Mead Johnson is the new name for Enfalac, the term "Enfalac" is still widely used in Malaysia. Specialists prefer to recommend Enfalac A+ Infant Formula Milk Powder for newborns since it contains a high concentration of DHA, calcium, ARA, and folic acid, among other nutrients. With over 2K ratings and reviews (5/5) on Shopee Malaysia, there is no doubt that the Enfalac A+ Step 1 is an excellent brand to choose for your kid.
Enfalac A+ can be found at most Malaysian supermarkets, including Giant and Tesco and pharmacies. Alternatively, you can get the Enfalac A+ from online markets like Lazada and Shopee Malaysia, which both ship internationally. Enfalac products are priced differently depending on their size; a 2.4 kg formula would be more expensive than a 1.8 kg or 600 g pack.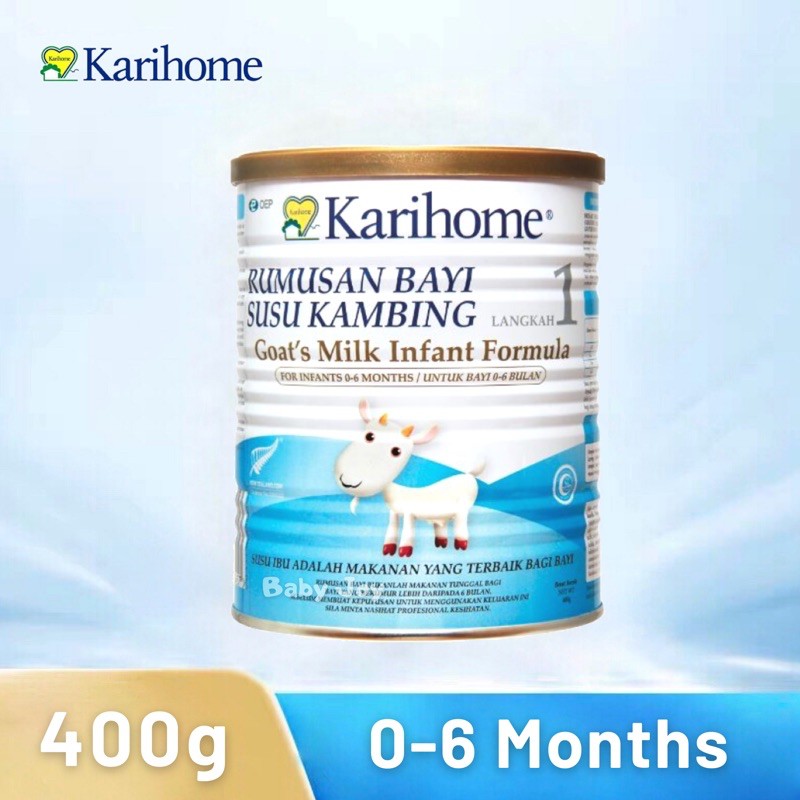 2. Karihome Infant Formula Step 1
If your infant has a lactose allergy, it's primarily due to trouble digesting cow's milk. In these situations, pediatricians would frequently offer low-lactose formula initially before recommending lactose-free formula. As a result of its origin in New Zealand, Karihome goat's milk formula is known for having a high protein profile that is easily digested and for having less lactose than cow's milk. In fact, goat's milk is loaded with immune-boosting vitamins A and B, calcium, and fat, so there's no need to worry about nutrient deficiency.
Karihome milk is made and packed on-farm as part of their quality-control measures, which also assures that the milk is of the highest nutritional quality. In addition, their formula contains high concentrations of nucleotides, sialic acid, and taurine, all of which contribute to the health and well-being of babies. You may also rest assured that your child's bones will grow strongly and healthily if the calcium levels in their diet are high. Additionally, Karihome's goat's milk is beneficial for improving belly health since it helps to guarantee that the gastrointestinal tract's barrier function is kept and developing properly, hence lowering the chances of nausea, vomiting, diarrhea, and tummy distress.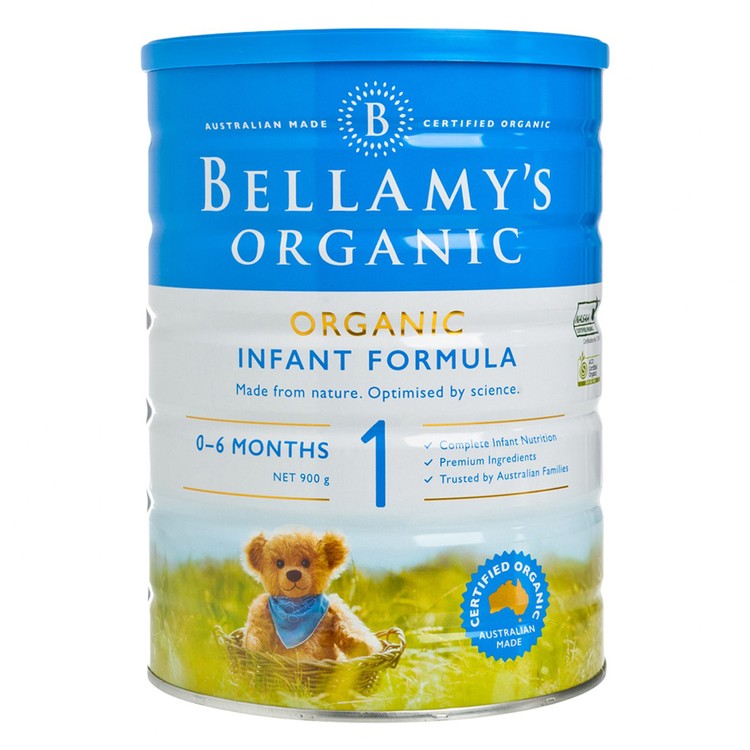 3. Bellamy's Organic: Step 1 Infant Formula (Non-GMO)
Newborns and infants up to the age of one year can be fed Bellamy's Organic Infant Formula, which is a milk formula for stages 1 to 2. Because this formulation has been specifically designed for a baby's delicate belly, it is readily digested and absorbed, lowering the likelihood of acid reflux occurring in the future. You can be confident in this product's quality and nutritional content because it is made from NASAA certified organic cow's milk and produced following stringent Australian Food rules and regulations.
In contrast to conventional infant formula, Bellamy's Organic Equifina Infant Formula (previously known as Bellamy's Organic Infant Formula) is formulated without genetically modified organisms (GMOs) and is instead certified 100 percent organic. Made from organic cow milk, it is fortified with fatty acids, vitamins, and minerals to provide your baby with a balanced nutritional foundation in compliance with Australian food norms and standards.
Because this formulation has been specifically designed for a baby's fragile belly, it is readily digested and absorbed, lowering the likelihood of acid reflux occurring in the future. Furthermore, it contains a variety of vitamins, including Vitamins E, C, D3, K1, d-biotin, folic acid, and niacinamide, as well as a variety of minerals.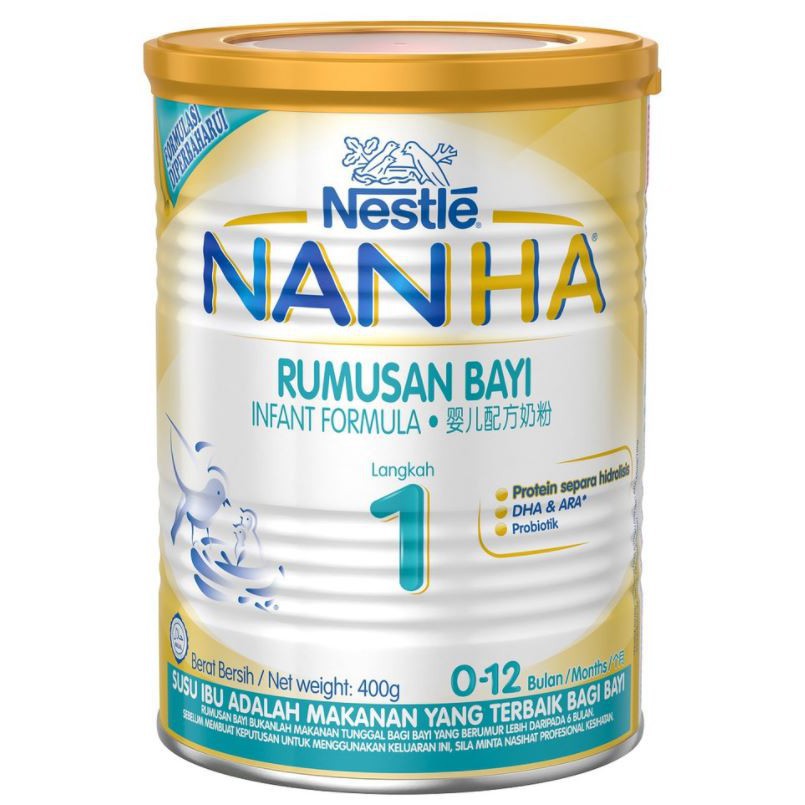 4. Nestle NAN HA (Hypo-Allergenic)
Starting with a baby formula that is less likely to trigger possible allergic responses or difficulties in your child is a wise decision for parents who are susceptible to allergies or suffer from eczema.
Nestle's NAN HA is a premium Swiss-made cow's milk formula designed to be nutritious for your baby. It is manufactured by Nestle in Switzerland. This formula, which is appropriate for babies aged 0-12 months, should provide them with essential nutrients for their growth and development. In addition, because it is hypoallergenic and easy to digest, this formula is an excellent alternative for extremely sensitive newborns or prone to allergies.
Picky eaters will appreciate the best gluten-free infant formula available. We recognize that some children only want their milk and do not want to consume any other solid foods other than that. Particularly for healthful foods such as fruits and vegetables, it can be difficult to persuade someone to make them a regular part of their diet, especially because they are often just as flavorful as cooked meat. Of course, it's critical to break this unhealthy behavior whenever possible. In the meantime, you can continue feeding them this formula to ensure that they continue to grow healthily.
Breastmilk is still the most ideal newborn food, according to nature. However, if you are unable to breastfeed your child or have chosen not to, formula milk is the next best option. Formula milk that is high in quality has been developed by scientists and medical professionals over many years to offer your baby the nutrition they require.
Choosing between two options is a difficult decision to make. If you're trying to figure out which formula is best for your kid, you'll want to evaluate several different aspects first. Consider her health and dietary requirements, age, the ingredients, the cost, and the amount of time it will take to prepare for various formula milk. It is best to follow your doctor's recommendations and select a milk formula that meets your child's needs. However, it is equally crucial to conduct your own research in order to better equip yourself with the knowledge necessary to make the best selection possible.