You've come to the right place if you're looking for the best baby food in Malaysia.
Your child may be ready for their first taste of solid foods by the 6-month mark. While breast milk and formula meet all of your baby's nutritional needs until the age of one, incorporating baby cereal can help to satisfy little ones who have an appetite that is not satisfied by their milk alone diet. Because switching your baby to a typical adult solid food is too abrupt, baby cereals are an excellent way to introduce your baby to solid foods.
1. HappyBaby Organic Superfood Puffs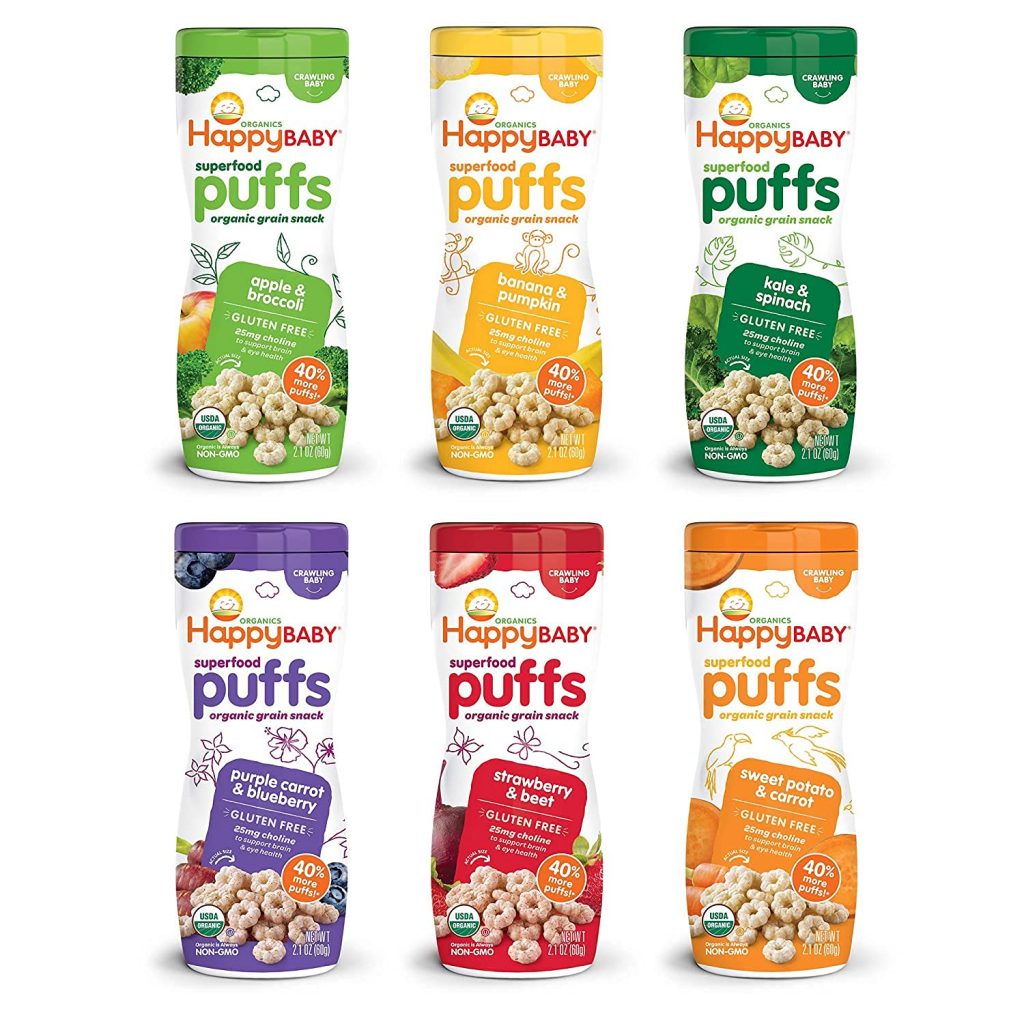 Good-tasting organic food
The highly nutritious and fresh baby foods are contained in these colourful jars of HappyBaby Organic Superfood Puffs. What's great about them is that they don't taste like bland, unappealing vegetables. They are available in a variety of flavours, including kale and spinach, purple carrot and blueberry, sweet potato and carrot, strawberry and beet, banana and pumpkin, and apple and broccoli, and all contain thoughtful ingredients such as vitamin E, vitamin A, and vitamin B12. Furthermore, their convenient jar packaging is ideal for being your go-to solution whenever your baby needs a snack on the plane.
Why buy this:
Highly nutritious and fresh
Variety of tasty flavours
Easy to store
Trusted baby food brand
2. Happy Baby Organic Baby Cereal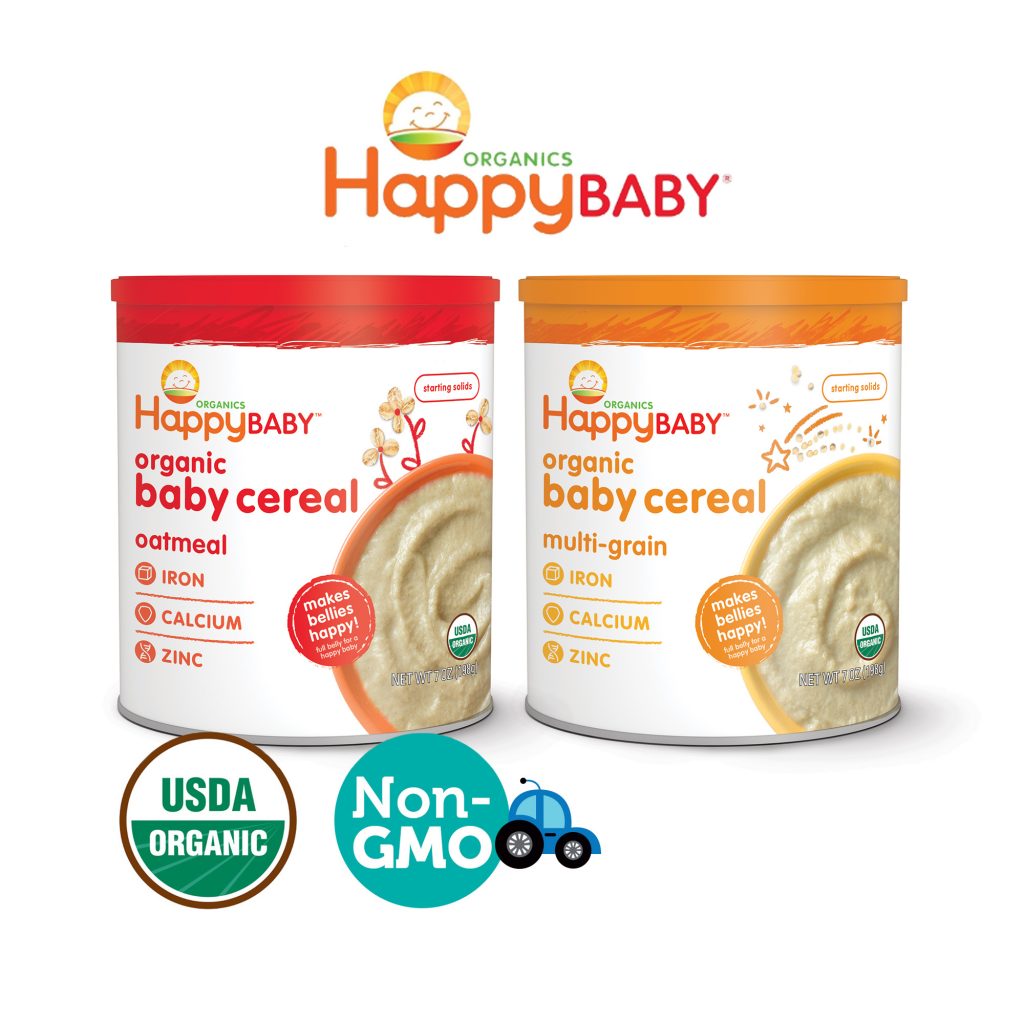 Best rated, overall organic baby cereal
Happy Baby Organic Baby Cereal contains a healthy blend of oatmeal mixed with a variety of vitamins, probiotics, choline, and DHA. Vitamins included are the essentials such as vitamins B6, C, E, along with a good amount of iron, folate, and riboflavin.
Gut health is essential from day one, and this cereal will keep your little sunshine's belly happy. Its USDA-organic, GMO-free formula includes the Bifidobacterium lactis strain which is a probiotic for digestive health, and choline for brain and eye health.
Why buy this:
No artificial colours or flavours
Suitable for 6 months old baby and above
GMO-free formula
Highly nutritious
3. Apple Monkey Organic Rice Cracker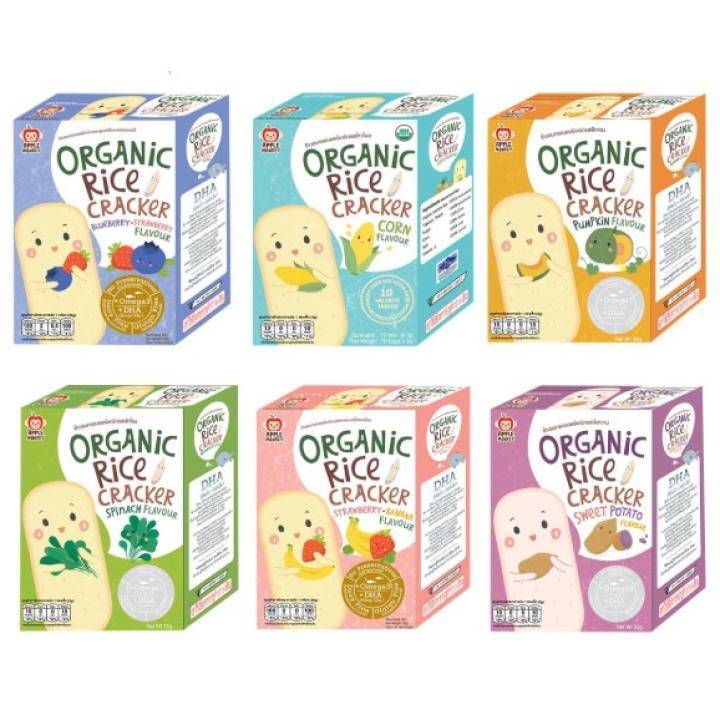 Apple Monkey Organic Rice Cracker is a healthy snack that is meltable and baked for your little tasters!
Serving an Apple Monkey Organic Rice Cracker to your baby will not only help him or her develop a healthy taste for a variety of flavours, but it will also provide a variety of nutrients. All Apple Monkey Organic Rice Crackers are ideal for snacking on the go!
Why buy this:
Contains no allergenic ingredients
Doughnut-shaped puffs for motoric skills development
Quickly melt
Contains fiber, mineral, and antioxidants
Nourishing and encouraging
4. Love earth Organic Baby Noodles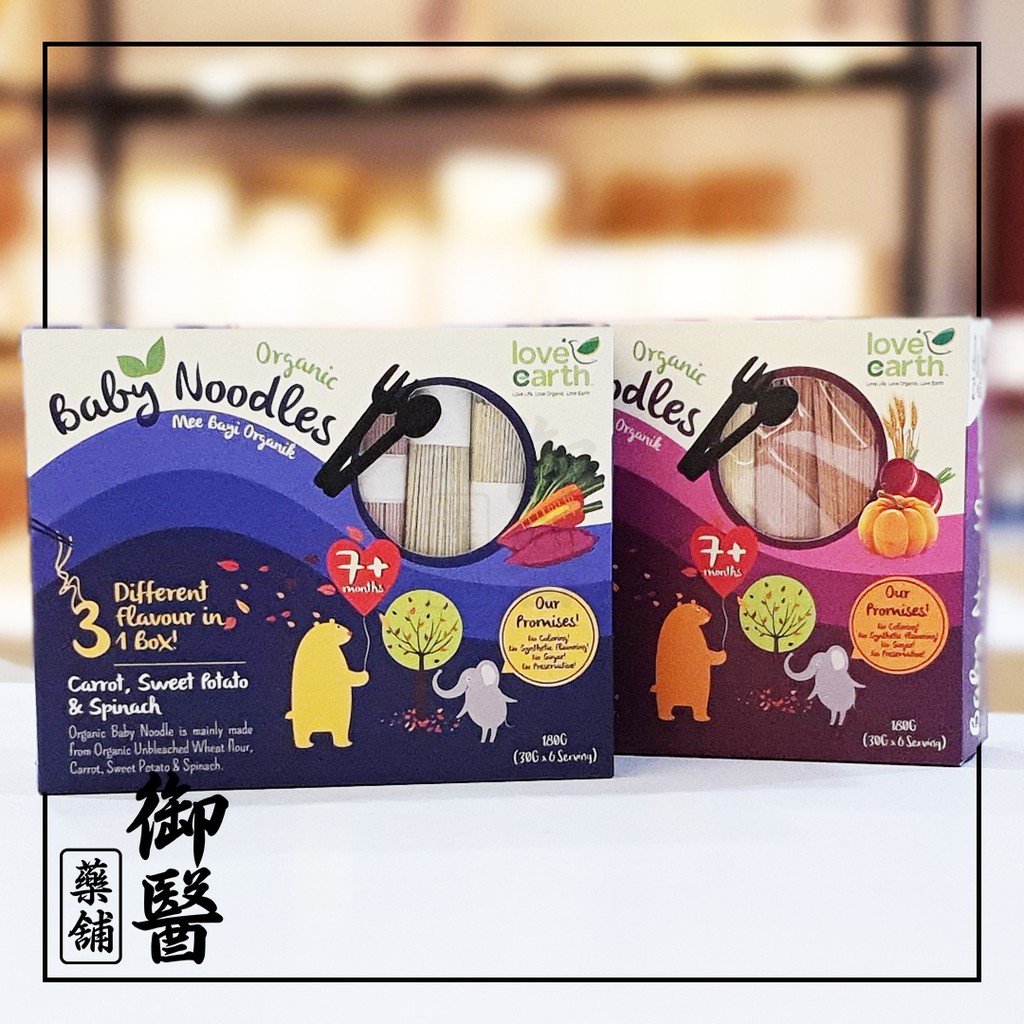 When your baby is curious about your noodle, serve them the Love earth Organic Baby Noodle, the simplest and purest baby noodle that is nutritious for your baby. It rich in proteins, vitamins, minerals and free from GMO, chemical, additives, preservative, coloring and flavoring. Baby Noodles are a great for baby moving into complementary feeding stage. It is a great chance for infants to explore the new texture to chew a new food.
Why buy this:
100% Organic Ingredients
Australia NASAA Organic Certified, Jakim HALAL Certified, KKM Mesti Certified
Free of (GMO, Chemical, Additives, Preservative, Coloring & Flavoring)
Soft texture, 6 sachets (3 flavors), suitable for 7 month+-, and above
5. Little Bellies Organic Baby Puffs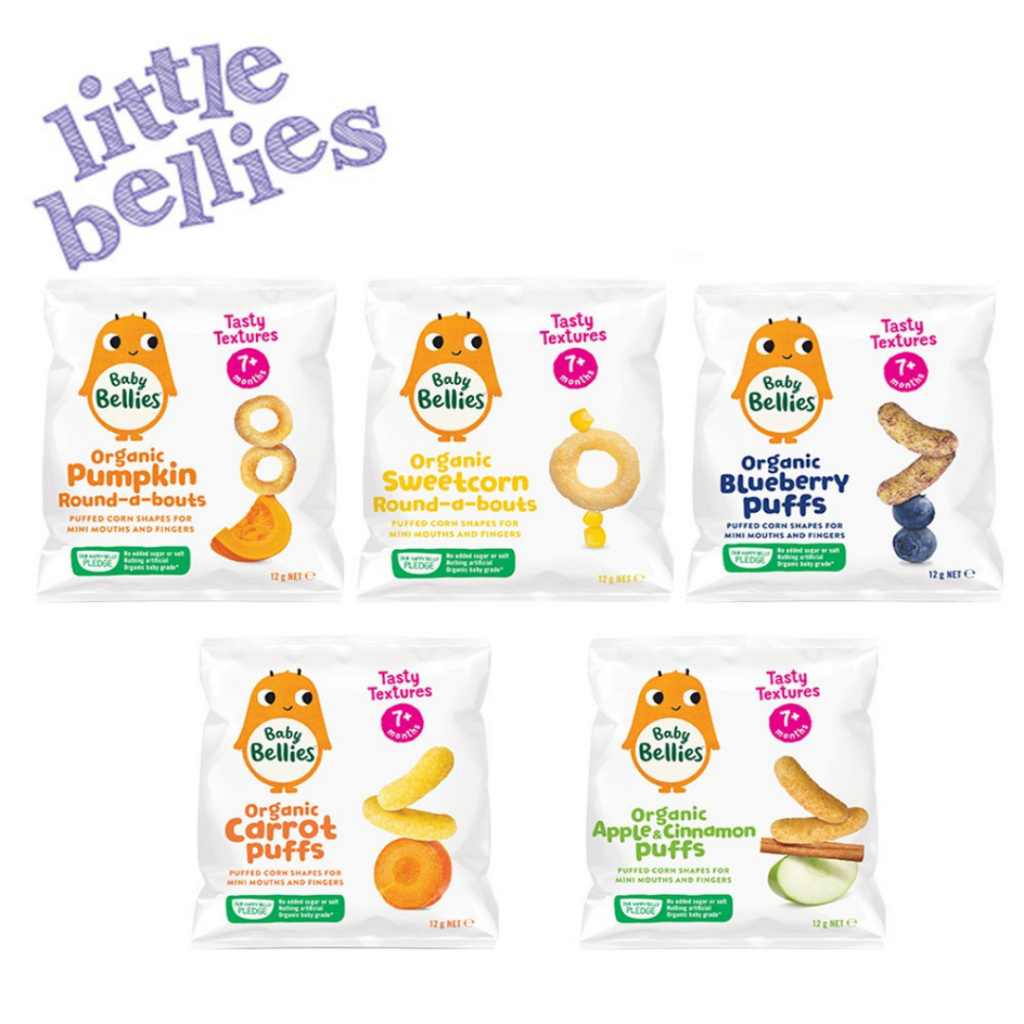 Little Bellies Baby Puffs are a fun and friendly first snack food. Babies as young as 7 months will love the rich (and real) taste of fruits and the melt-in-the-mouth softness.  The small size and easy-to-hold shape means they'll enjoy trying to feed themselves, too. Gluten-free, low in sugar and salt, and enriched with iron and vitamin B1, these puffs are also a very healthy and nutritious treat.
TASTY TEXTURES Little Bellies Organic Baby puffs range introduces subtle flavors and new texture experiences for mini mouths, and soft shapes that little fingers can hold.
Why buy this:
Highly nutritious
Variety of tasty flavours
Free from gluten, dairy, soy, peanut and nuts
Certified organic
Baby food used to be available only in retail stores in Malaysia, but now you can buy it online for maximum convenience and even at a discount! For baby products, we suggest to buy from Lazada and Shopee as it is also an excellent resource for comparing the prices of baby foods in Malaysia. We hope that our guide to the Top 5 Organic Baby Foods in Malaysia will assist you in purchasing the best baby food in Malaysia. If you found this helpful, please share it with your friends. We will be releasing more buying guides in the near future!