No two mothers are alike, and neither are their children. When it comes to feeding our children, we all have different needs, but no matter where you are, there is a bottle to make your life easier. Whether you plan to breastfeed, use formula, or a combination of the two, baby bottles will undoubtedly become an essential part of your daily life, and there is a plethora of options available!
Feeding your baby, whether you're nursing or using a bottle, is one of the best bonding experiences you can have as a parent. However, selecting a bottle is difficult. There are numerous options available. What are the best bottles? Are you looking for glass, plastic, or silicone? What size bottles should you include in your registry, and how many do you actually require?
The best baby bottles stand out from the rest thanks to their outstanding design, smart innovations, and all-around user-friendliness. Here are a few possible options to get you started on your search.
Philips Avent BPA Free Natural Baby Bottles : Overall best baby bottle.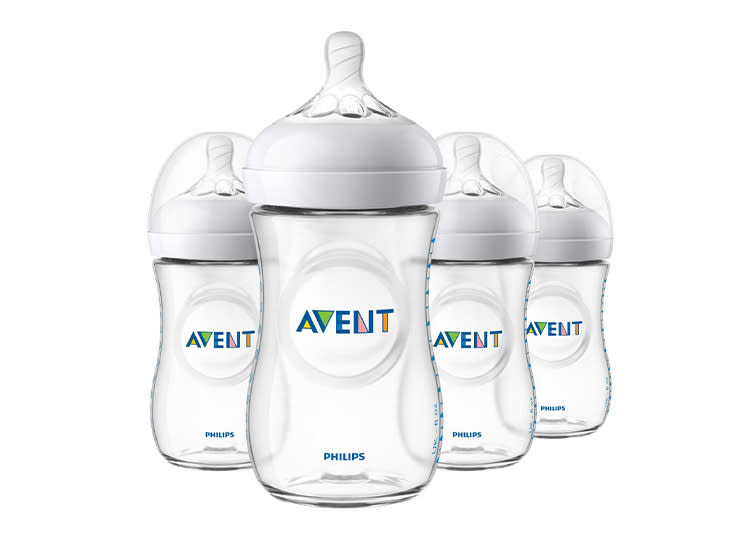 With over 7,000 purchases on Shopee Malaysia alone, Philips Avent Natural Bottle 2.0 is a good baby milk bottle in Malaysia you should look at. It comes with an extra soft nipple that perfectly mimics the feel of the breast, while the wide breast-shaped teat combines with the spiral design and comfort petals makes baby comfortable and helps transition from breastfeeding to bottle easier.
Furthermore, its unique anti-colic valve also keeps the air away from your baby's tummy to prevent colic and burping. Its ergonomic design is made for easy hold and grip, even for the baby. In addition, it is designed with wide bottleneck that makes filling and cleaning an easy task.
Why buy this:
Extra soft nipple
Perfectly mimics the feel of the breast
Anti-colic valve
Ergonomic
Easy filling and cleaning
https://s.lazada.com.my/s.WkKve
Tommee Tippee First Feed Bottles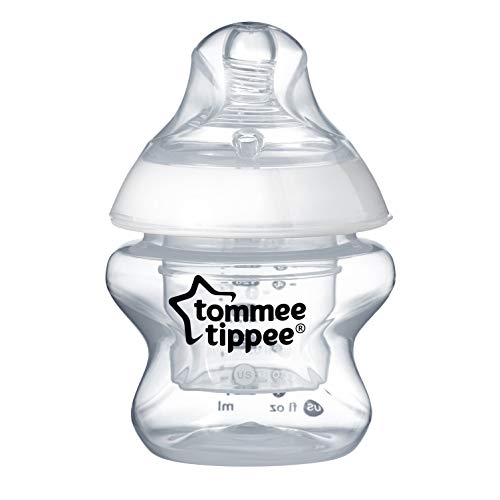 Feeding a preemie or a newborn can be challenging, especially for the ones who can't quite keep up with the flow of their bottles. They'll get there eventually, but for right now, you need a bottle that delivers milk slowly to avoid making them cough and choke during feedings. This bottle will help even the smallest of babies eat at a comfortable pace with its extra slow-flow nipple.
When your baby has outgrown this bottle, you can still find uses for the breast milk pot that comes with it, which gives you added value for your purchase.
Preemies have special needs what works for a larger or full-term baby won't work for them. This bottle, with its extra slow flow nipple, was specifically designed for preemies and newborns who are bottle feeding with expressed milk.
Why buy this:
The milk comes out very slowly for preemies.
A venting valve, with the extra slow nipple, means your baby takes in less air.
BPA and phthalate-free.
Will work well for formula-fed babies too.
https://s.lazada.com.my/s.WkmPL
Hegen PCTO Feeding Bottle PPSU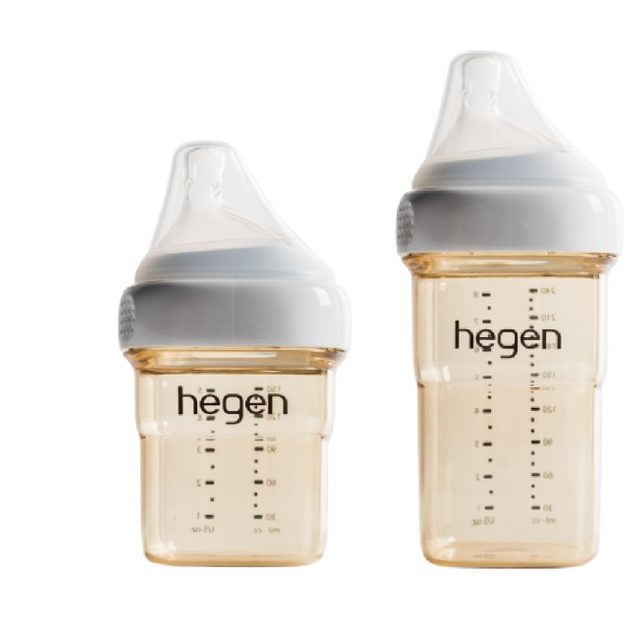 The Hegen PCTO Feeding Bottle PPSU is specially designed to be reusable as storage containers for fruits, snacks, or healthy treats for your child once your baby is grown. But most importantly, it still offers good functionality as baby bottles as it comes with elliptical and breasts-like super-soft silicone teat to stimulate real latching experience. Furthermore, it also has an anti-colic system that is safe for babies.
This Hegen bottle comes in various sizes from 5oz, 8oz, 11poz you can choose to suit your baby needs. In addition,the wide mouth and smooth lines make cleaning effortless, and its unique square shape stacks neatly in the freezer and prevents it from rolling away.
Why buy this:
Reusable
Available in 5 oz, 8 oz, and 11 oz
Stacks neatly in the freezer
https://s.lazada.com.my/s.WkFQK
Comotomo Natural Feel Baby Bottles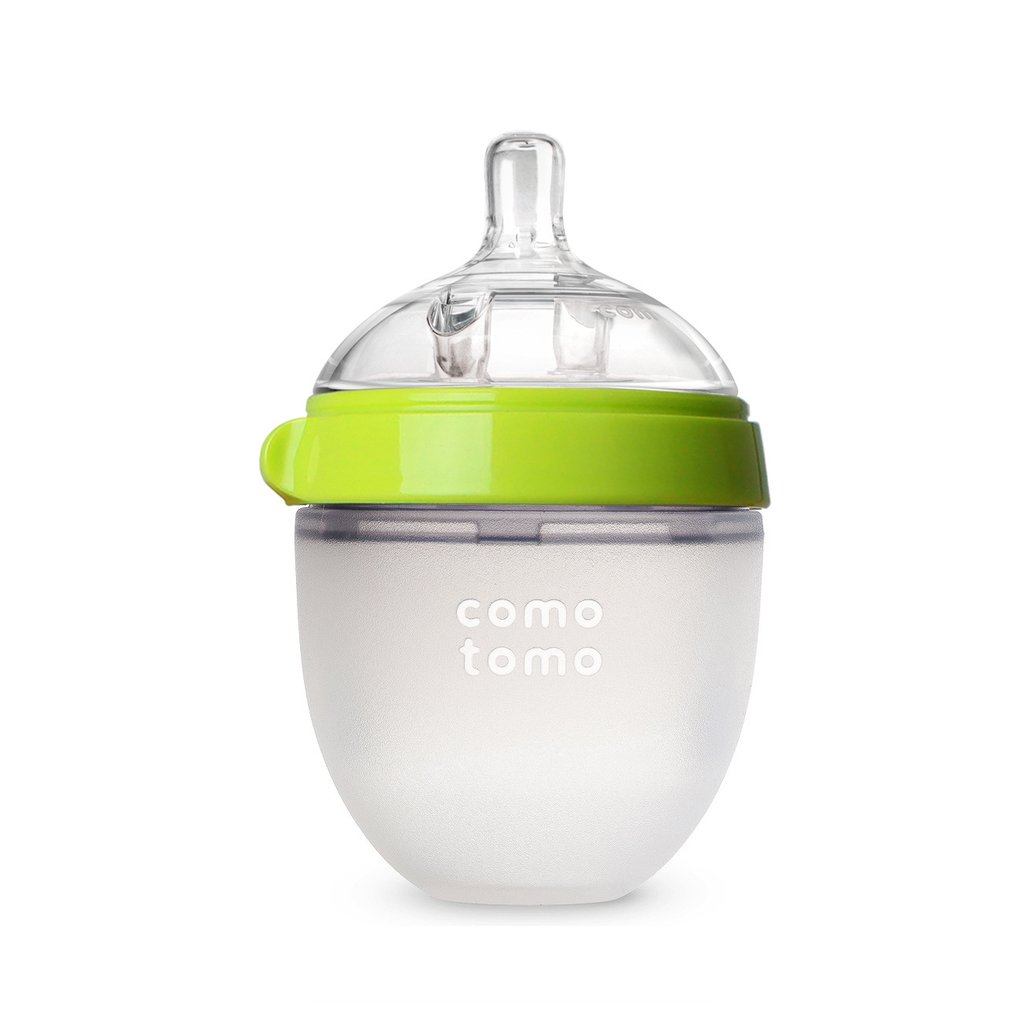 Transitioning from breast to bottle can take a lot of trial and error, but the naturally wide nipple and soft silicone base of Comotomo bottles help to make the process easier. These squeezable bottles are designed to mimic mom's breast and milk flow. They also have the fewest parts of almost any bottle on the market and an extremely wide neck, which means they're beyond easy to clean.
Due to the flexible shape, the bottle tips over if you're not careful when filling it. The volume measurements can also be hard to read through the frosted silicone.
Why buy this:
Soft and flexible
Designed to mimic breast
Easy to clean
https://s.lazada.com.my/s.WkJCW ' r
NUK Simply Natural Bottles
Nuk's Simply Natural bottles to mimic the fit, flow, and movement of mom as closely as possible. The only bottle with up to nine nipple holes, just like mom, that provides a natural feeding experience to ensure the mom-baby bond remains strong. And the wide neck makes inserting a bottle brush for cleaning quick and easy.
Nuk also has a line of bottles with colorful patterns and adorable designs.
Why buy this:
Flexible nipple with multiple holes
Wide neck for easy cleaning
Available in 2 sizes
Good value
https://s.lazada.com.my/s.WkFvN
You used to only be able to buy a baby bottle in Malaysia in retail stores, but now you can purchase them online for the ultimate convenience and even enjoy discounted prices! Lazada are my go-to for baby products. It is also a great place to compare the price of baby bottles in Malaysia.
We hope that our guide on the 5 Best Baby Bottles in Malaysia will help you to buy the best baby bottle for your loved one. Please do share this along with your friends if you have found this useful. Do look forward to more buying guides that we will be releasing soon!