We understand if your baby adores carrot puree one day but refuses it the next, or if you find yourself pleading with your child to eat, you are not alone in your experience. Picky eaters, according to parents, can be found in anywhere from 20% to 50% of their children. Why do babies develop a dislike for some foods? What are the warning indicators to look out for? And what are your plans for dealing with it?
Understanding the Signs of Picky Eater
The signs and symptoms of a fussy eater may be clear at first glance. When your baby sees the spoon, they may push it away or tilt their heads away from it. It's possible that they will close their jaws, spit away food, or grow fussy or exhausted when you try to feed them. On the other hand, these indications do not always imply that your baby is fussy. These indications do not always imply that your baby is fussy. You should consider whether your youngster is just full, distracted, or not feeling well when you notice these behaviours.
A baby may appear picky for various reasons, or he or she may appear picky for no apparent reason. Some children may have an underdeveloped digestive system, which will heal on its own over time if left alone. It is possible that they are teething, have an infection, have a food allergy, or are simply not ready for solid foods yet.
In most cases, there is no cause to be concerned about a fussy infant who prefers a restricted diet as long as the baby's growth and weight gain are normal and they are achieving their developmental goals. However, if you are concerned about feeding problems, you should visit your doctor before adopting any of the following methods.
Supplement what is missing.
Having a picky eater in the family is not the be-all and end-all of the planet. Supplement what is missing in your child's nutritional needs by providing them with formula milk. Dairy Formula is excellent for toddlers and young children, and it contains high-quality components that help them grow physically and develop their immune systems.
Formula Milk for Picky Eaters: The Top 4 Formula Milk in Malaysia
1. Karihome Growing up Goat's Milk Formula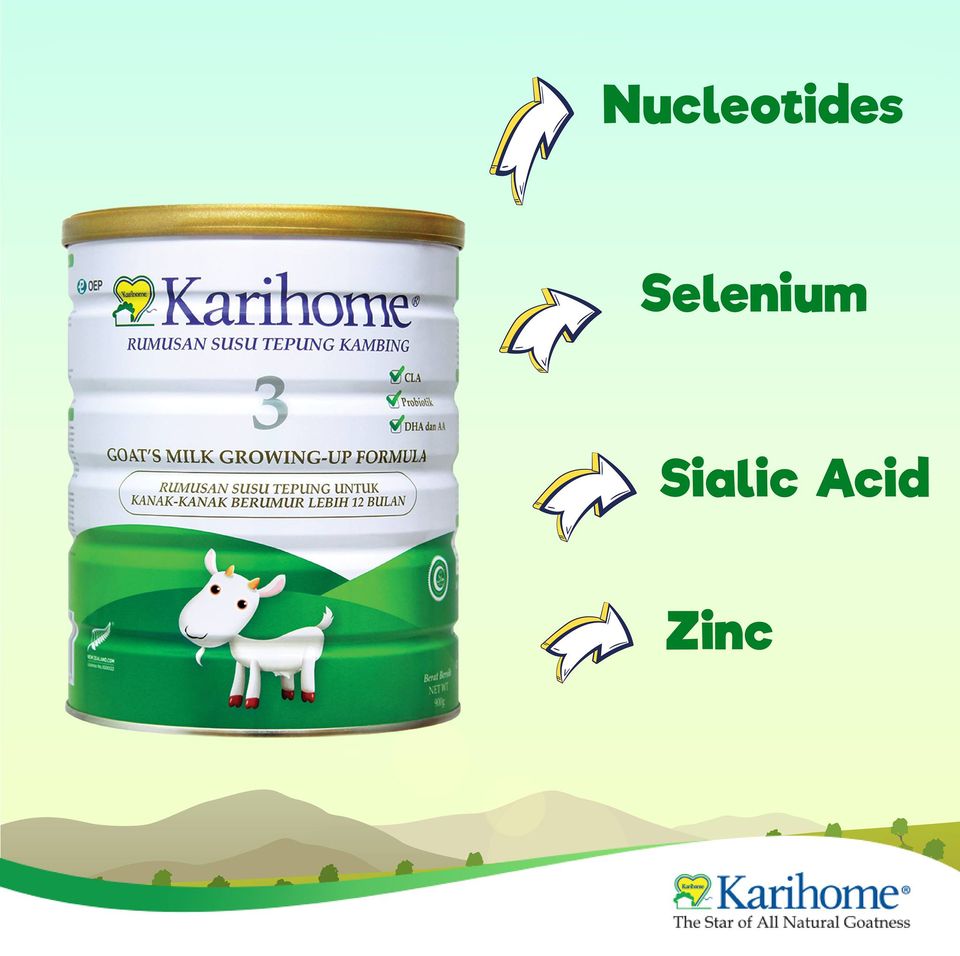 Karihome Goats Milk Products assist in providing adequate nourishment to youngsters who are picky eaters. Growing up formula milk by Karihome is formulated to suit the nutritional requirements of youngsters ranging in age from one to three. Specifically designed to meet the better nutritional demands of growing toddlers and young children, this formula has no artificial flavours or colouring.
In Karihome Growing-Up Formula, NCFM® is one of three probiotics (types of "good" bacteria) that have been included for the first time. These bacteria are beneficial to digestion and contribute to the overall health of the digestive tract. Marine fish oil and single-cell oil extract are added to the formula to increase DHA and AA levels for brain and eye development. Goat milk from New Zealand contains naturally occurring conjugated linoleic acid (CLA).
Karihome is the only goat milk formula in Malaysia that has been clinically proven to aid in children's growth. In two clinical experiments, the participants consistently gained weight, indicating the effectiveness of the formula. Taking three cups of Karihome Step 3 Growing Up will provide you with 13 vitamins and 12 minerals. The recommended nutrient intake for children over one can also be met by eating this fruit and vegetable.
Karihome Goat's Milk Formula is a high-quality nutritional supplement suitable for toddlers and young children. It is prepared with nutrients that promote physical growth and immunity. This recipe also contains DHA, which is beneficial for developing the brain and eyes.
Buy Karihome Goat Milk HERE
2.  S-26 Gold Ascenda Milk Formula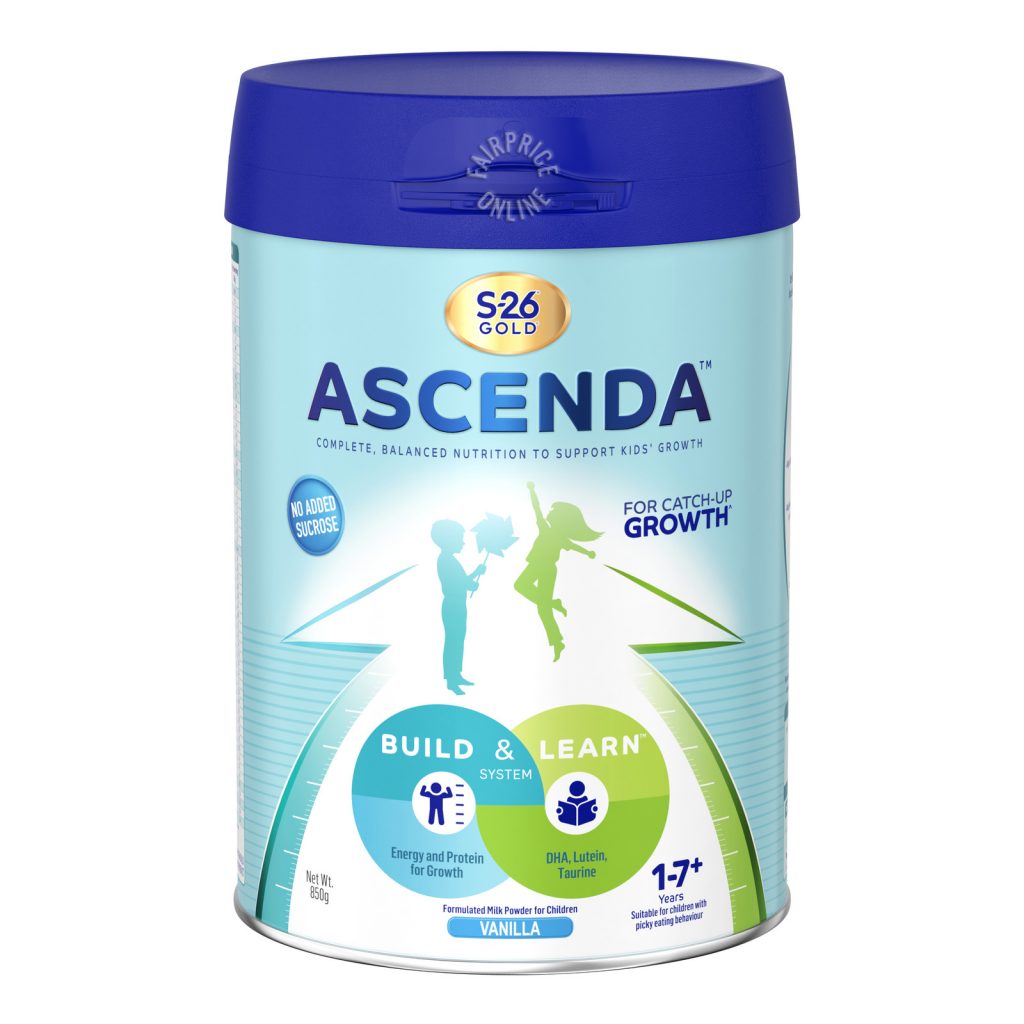 ASCENDA is a nutritional supplement specifically formulated to address the nutritional needs of children who are experiencing growth difficulties. It is intended to aid children with growth difficulties in reaching their optimal height and weight while maintaining the significance of education. The energy-dense, dairy-based formula offers 38 nutrients for children with growth concerns.
Ascenda promotes children's growth and brain development and allows them to return to their original growth curve. Built on a scientific blend of high-quality nutrients, which helps to improve their overall growth and development. The nutrients in ASCENDA are designed to support physical growth and cognitive development in this system, as both components have been equally important in satisfying the nutritional needs of children with growth difficulties.
Buy S-26 Gold Ascenda HERE
3. PediaSure Milk Formula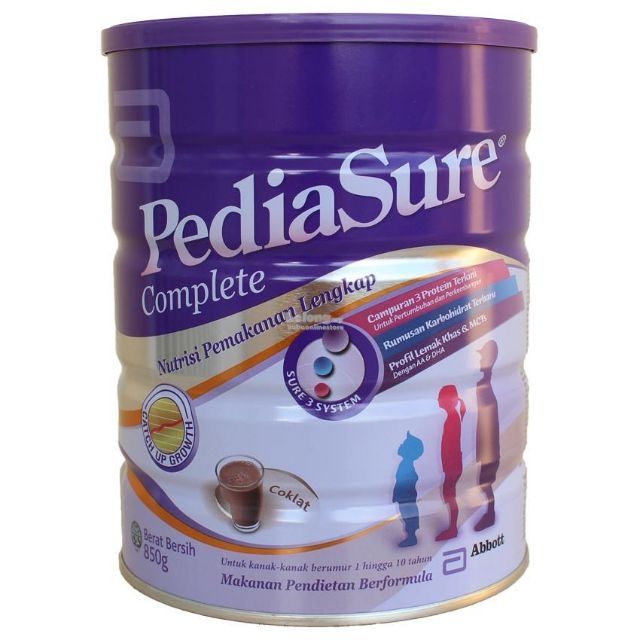 PediaSure promises pleasant and nutritionally balanced formula milk for picky eaters. For children aged 1 to 10 who are picky eaters, have tiny appetites, or recuperating from medical issues, PediaSure promises to be a pleasant and well-balanced nutritious drink that they will enjoy.
The recipe combines three different protein sources and 25 different vitamins and minerals that are important for good health. It contains nutritional fibres, live cultures of Bifidobacterium lactis and Lactobacillus acidophilus, and other ingredients that help maintain a healthy digestive system.
Nutrients like taurine, choline, and omega 3 and 6 fatty acids are necessary for cerebral development. As a result, the formula is a nutritionally complete and well-balanced composition that has been scientifically proved to increase your child's height and weight while also improving their immune system.
Buy PediaSure Milk Formula HERE
4. Nutricia Milnutri™ Sure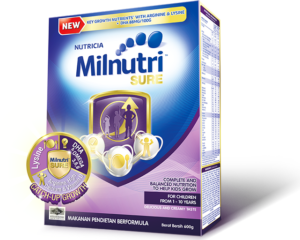 You must ensure that your child receives adequate energy through a balanced diet to fulfil their maximum growth and development potential. Poor appetites or picky eaters in children may result in inadequate nutrient intake and absorption, which may prevent them from growing to their full potential. It's possible that they'll have to catch up in terms of growth. This product, Milnutri Sure, has been particularly designed by Nutricia to assist your youngster in catching up on lost growth!
A dietary formula that offers your youngster a well-balanced and comprehensive nutritional intake. When it comes to specific nutrients that promote growth and development, it has been precisely prepared to deliver 100% of Malaysia's (2017) Recommended Nutrient Intake for those nutrients. Prebiotics such as lcFOS and inulin are included in this formula to help maintain a healthy gut environment.
Buy Nutricia Milnutri™ Sure HERE
Bottom line
It is possible that as your child grows older, they could begin to reject foods that they used to enjoy or that they might show signs of fussy eating. Having a few favourite items and not allowing foods to contact the plate are both appropriate eating habits. By the time your child reaches the age of five, most of these behaviours will have disappeared.
The reality is that, while selecting a baby formula may appear to be a significant decision, the fact is that every formula has the critical components your child requires to flourish. Consult with your paediatrician about the best options for your infant, and then consult with your child about their preferences in terms of flavour before making a decision. This will help you make the best decision for your baby.