Welcoming a newborn into the world is a joyous occasion, and as parents, we want nothing but the best for our little ones. One of the essential clothing items for a newborn is a romper. Not only are they adorable, but they also provide comfort and ease for both the baby and the parents. However, with tons of options available in the market, how do you choose the perfect romper for your newborn? Here's a guide to help you make an informed decision.
Dressing Your Newborn in Style and Comfort!

Material Matters:
The skin of a newborn is extremely delicate and sensitive. Therefore, it's crucial to choose a romper made of soft, breathable materials. Organic cotton is a popular choice as it is gentle on the skin, hypoallergenic, and allows the baby's skin to breathe. Avoid materials that might cause irritation or allergies.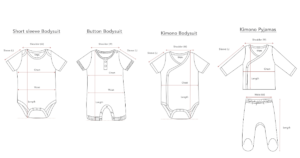 Size and Fit:
While it might be tempting to buy a slightly bigger size thinking the baby will grow into it, it's essential to choose the right fit. An oversized romper can be uncomfortable and may even pose a safety risk. Check the size chart and, if possible, try the romper on your baby before purchasing.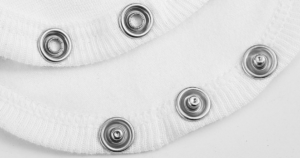 Easy Access for Diaper Changes:
Let's face it – babies require frequent diaper changes. Choose a romper with easy access, such as snap buttons or zippers at the bottom. This will make diaper changes quicker and less cumbersome.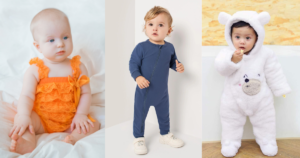 Seasonal Considerations:
Depending on the season, you'll want to choose a romper that provides the right amount of warmth or coolness. For colder months, opt for a long-sleeved, thicker material. For warmer months, a short-sleeved, lightweight romper is ideal.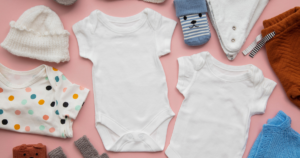 Safety First:
Ensure that the romper doesn't have any small parts that a baby could swallow, like loose buttons or beads. Also, check for any sharp edges or rough seams that might irritate the baby's skin.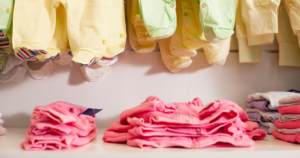 Design and Patterns:
While functionality is crucial, we all want our babies to look adorable. Choose designs and patterns that resonate with your personal style. Whether it's cute animal prints, florals, or solid colors, there's something for everyone.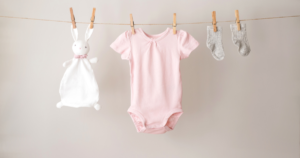 Washing and Care:
Babies can be messy, so you'll be washing their clothes frequently. Choose a romper that is machine-washable and retains its shape and color after multiple washes. Also, check the care label for any specific washing instructions.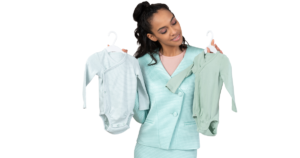 Trust Your Instincts:
Lastly, trust your parental instincts. If a romper doesn't feel right or if you have reservations about its safety or comfort, it's best to look for another option.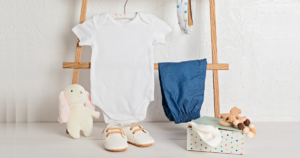 Good Quality Newborn Cotton Romper
Step into a world of comfort and whimsy with our cotton baby romper! This delightful one-piece is adorned with vibrant patterns and prints that will not only make your baby look adorable but also ignite their sense of wonder. Crafted with your baby's well-being in mind, the romper is free from any harsh chemicals and irritants, ensuring a soft touch against their tender skin. The snap closures are strategically placed for hassle-free dressing and diaper changes, making your life easier during those busy days or nights. Plus, the romper is machine-washable, offering the ultimate convenience for on-the-go parents. Whether it's a laid-back day at home or a joyous gathering with loved ones, this romper is the go-to outfit for any occasion. It's the perfect gift for new parents or a charming addition to your own baby's wardrobe. Don't miss out on this must-have item—click "Add to Cart" now to make this romper a part of your baby's joyful journey!
Selecting the ideal romper for your precious newborn can initially appear as a challenging task, given the myriad of options available in the market. However, by being mindful of essential factors such as fabric quality, fit, ease of use, and safety features, you can navigate this vast sea of choices with confidence. Remember, the primary goal is to prioritize your baby's comfort and safety, but that doesn't mean you have to compromise on style. With the right approach, you can find a romper that not only ensures your little one feels snug and secure but also looks absolutely adorable. So, as you embark on this delightful shopping journey, keep these tips at the forefront of your decision-making process. Here's to finding that perfect ensemble that makes your baby shine even brighter. Happy shopping!